THE RIGHT SOLUTION FOR YOUR MINING NEEDs
From site sourcing to utility coordination, APM provides the expertise to determine optimal sites and optimize site capacity. We offer a framework so you can be both informed and active in response to market conditions. Our thorough utility and construction cost estimates help keep you on track and under budget.
Our team also assists with the installation of electrical infrastructure (substation and utility interconnect with customer equipment) and the coordination between utility and construction contractors. It's our mission to make the electrical site work as seamless as possible.
We prepare a price formulation plan – adjusting strike prices based on market conditions and opportunity cost. Once approved, we negotiate supplier terms and execute an agreement with the best aligned supplier. Our strategy is meant to create significant value and reduce your total electricity costs.
TO DATE, APM HAS NEGOTIATED POWER AGREEMENTS WITH MORE THAN 500 mw OF CRYPTOLOAD IN THE TEXAS MARKET.
ENERGY INTELLIGENCE (EIS)
SaaS Platform for Utility Bill Automation & Validation
Detailed Usage & Cost Reporting
Benchmarking
ENERGYSTAR Streamlining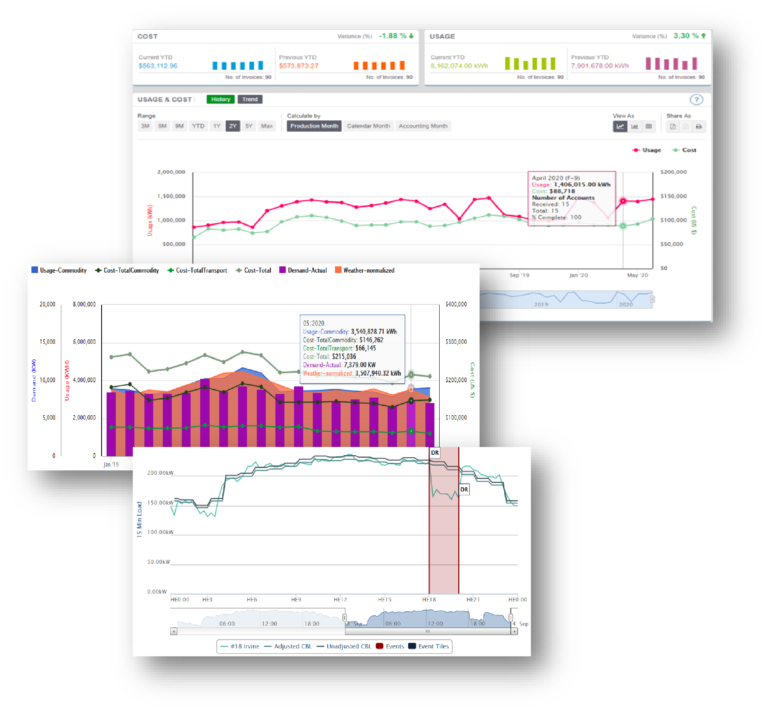 DEMAND RESPONSE & LOAD MANAGEMENT
Market Dashboard
Real-Time Metering
Demand Response Automation & Price Response
CP Forecasting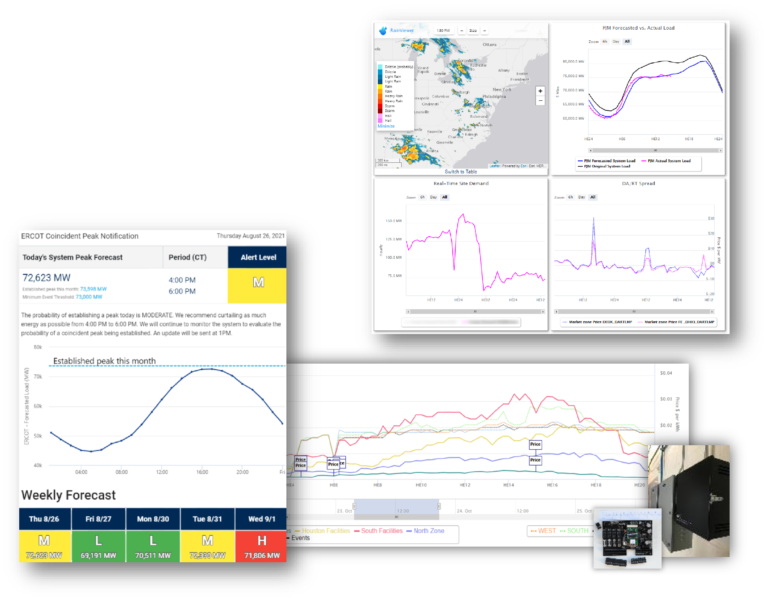 METERING & DEMAND RESPONSE AUTOMATION
Hardware: Gateway device collects real-time usage information on-site via utility meter (pulse/kyz), submeter, or CT/wattnode; gateway also enables automation via customizable contacts & relays that can leverage existing automation & controls
Software: Web-based platform displays real-time data (aggregated or disaggregated), provides rules structures for strategies, customized forecasts and baselines, as well as relevant market information in a variety of formats
Services: Site-level scoping & hardware installation, notification of relevant market activities & forecasts, and demand response program & participation management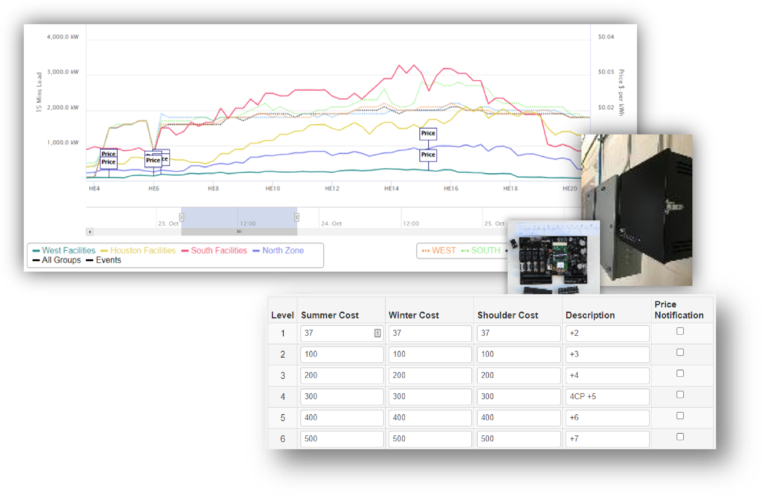 APM can also assist with sourcing miners. Please see specifications below.

Find something interesting?
Let us know how we can help build a smart energy strategy that gives you long-term results!